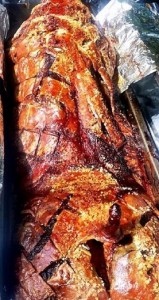 Hog Roast Whitstable is a quality catering service in the Kent region intended that's happy to meet your every requirement. We have been in the industry for over 10 years and have been praised for our commitment to delivering quality service and first-class food from our loyal customers. Whatever your requirement, we'll be happy to meet your every need.
At Hog Roast Whitstable, we specialise in providing everything you need for a tasty hog roast or any other meat dish. Not only will we provide the hog itself, but we'll also equip you with your very own machine (should you wish to try your hand at cooking), as well as  a team of professional chefs and everything else you'll need to prepare you food fresh on site. We also use the finest local ingredients in our catering service that have been hand-picked from recommended suppliers.
State of the Art Equipment For Reliability in Whitstable
We are happy to cater at events of all sizes in any location or any occasion and you can be assured that we'll take care of your every need. If you're worried about the size of your venue, you don't have to worry about what space you do have on offer – our expert catering team has been trained to work at maximum efficiency without the need for heavy and bulky equipment and a large number of staff.
Our Hog Roast Whitstable service has been proven to be a welcome addition to any event and we'll be happy to create a menu to suit each and every guest. We offer vegetarian, vegan and gluten-free dishes, but if none of those tickle your fancy, we'll work with you to collaborate on a custom menu to ensure no-one in your party goes hungry.
Don't hesitate to get in touch with us today – our Hog Roast Whitstable team are on hand to deal with your enquiries immediately.