Kent's Most Renowned Hog Roast Caterer
Whether you're planning a special occasion for just a few close friends or a massive corporate gathering, Hog Roast Kent is the key element in an hosting an event to remember. Kent Hog Roast event organisers offer a brilliant catering service that's sure to be a hit with guests of all ages. From rural weddings and company BBQs to catering for a festival crowd, Hog Roast Kent can do it all. We have menus to match all budgets and occasions and plenty of dishes to choose from alongside our signature hog roasts.
At Hog Roast Kent we specialise in providing everything you need to host a tasty hog roast menu. Not only will we provide you with the hog itself, but we bring the roasting machine, professional chefs and everything else you'll need to prepare your food fresh on site. We only use the finest local ingredients in our Hog roast catering too.
Hog Roast Catering for All Your Events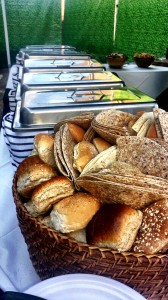 At Hog Roast Kent we are really proud to be able to base our catering business here in this brilliant place and are constantly in awe and admiration of its fantastic people and beautiful landscape. For us, there couldn't be a more perfect place to be able offer incredible food at some of Kent's most impressive, special and memorable events. With our extensive experience in catering at events of all shapes, sizes and occasions you can be assured that the Hog Roast Kent team will put their all into providing excellent food for your special day.
From outdoor locations in Kent to company premises, function rooms and back gardens, there is nowhere that we aren't comfortable catering in. If you have a confined food preparation space, there is no need to worry – our compact catering equipment and versatile team means that we can operate at maximum efficiency on-site with a minimal amount of equipment and staff present.
Our vast event catering experience gives us the knowledge and confidence to be the best at what we do in Kent, and despite our many years in the hog roast business in this part of Kent, our passion for this traditional cooking method has not diminished, If anything, we are even more excited today by the scope and possibility that our menus and approach to cater offers and we have made it our ongoing mission to share our wonderful hog roasts with as many people as possible in the area.
The breadth of our menus makes us a viable and unique catering option for wedding, private parties, corporate entertaining and public events in Kent.
Why Choose Hog Roast Kent?
We don't take short cuts when it comes to the preparation of our food either. No matter what kind of event we are catering for, how complex your chosen menu is, how many people we are feeding or the location of your event, we will make every element of all of your dishes from scratch on-site whilst the chef is tending to the meat. Just as catering in diverse locations doesn't affect our ability to make all of our food on-site, freshly preparing all of our dishes never makes us run late either! Our highly experienced team will work with dexterity and flair to bring together all of the aspects of your menu, and all of your dishes will be immaculately presented and ready to be served right on time.
Hire Hog Roasting Machines in Kent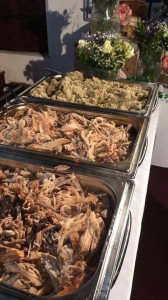 At Hog Roast Kent we will provide you with everything you'll need to host a great hog roast, from the roast machine and the cooking gas, to the succulent hog itself. We have trained chefs on hand to prepare, cook and serve up your hog roast to your guests, meaning you don't need to worry about a thing.
Our hog roasts continually prove to be an incredibly welcome addition for each event we cater for, whether the food is solely provided by us or we are contributing to a larger event. Please do get in touch with the team at Hog Roast Kent today for your free quote.