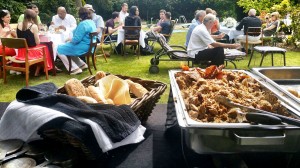 Here at Hog Roast Whitfield Guston, we have an extensive portfolio of events catering which has expanded over two decades for a number of occasions, including birthday parties, corporate events and our most popular request; weddings. As well as serving quality food, staff and chefs understand and appreciate the importance of being absolutely pristine when it comes to their appearance as well as well as excellent service skills to contribute to the entire experience and make sure it's one never to be forgotten – for all the right reasons.
Quality food from local sources in Whitfield
As you may have gathered from the name, Hog Roast While Guston specialises in slow-roasted pork cooked to total perfection thanks to our state-of-the-art equipment and trained chefs who have the skills and experience to impress your guests with delicious tastes and mouth-watering textures. They source the very best quality stock from local farmers who have hand reared their animals and taken care of their stock to ensure you're getting the best food served on your plate.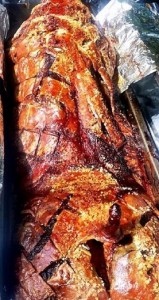 Our menus have been created with care and precision so you're sure to find a dish that's up your street – but if not, we'll be happy to tailor your menu to your exact needs so that you're completely satisfied with the finished result.
Although we can highly recommend our hog roast, we understand that it's not a dish that will suit everyone, which is why we offer an array of other meats for you to choose from, aswell as vegan and vegetarian options. We have gained a reputation for our customised and friendly service, so we will be happy to work with you to create a menu that you're completely satisfied with.
Find out ore about our Hog Roast Whitfield Guston services today by giving us a call or checking out our website.