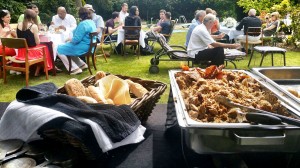 With a fine display of the moist glorious roast meats and alternative dishes on offer there really is no better time than to come to Hog Roast West Kingsdown for your next event around Kent and the village of West Kingsdown.
As our name might suggest Hog Roast West Kingsdown specialises in an exquisite hog roast prepared and brilliantly cooked using the classic roasting methods of our ancestors. We've brought traditionality together with modern magnificence through our genuine spit roaster to ensure a premium level roast fit to truly liven up any event – and what's more, we do so at an affordable pricing too!
With our hog roast and the precise spit roasting methods we use we have created a dining and catering experience that lives up to the hype as you receive the spectacle of a dazzling culinary display and the most perfect tasting roast to match. For us, the spit roaster ensures both a wonderful display harkening back to the feasts of old as well as a perfect crispy texture even across the entirety of the pork skin, locking all the brilliant spicing and flavouring in its charring, while retaining too the tender juiciness of all the flavoursome meat inside our full hog. You have not truly tasted a roast until you've tried Hog Roast West Kingsdown's premium roast!
With fine methods comes a need for even finer ingredients which is why we've put such a heavy onus on quality sourcing from top local stocks and ranges. With these top ingredients our chefs are both happy with the quality rearing of our meat stock, and are able to get that little bit of added taste difference to really liven up a meal.
Your Food Served Right in West Kingsdown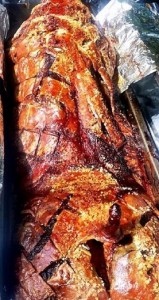 When it comes to event planning you do not want to be limited on choice. We are proud to offer a wide arrange of buffet and set menu choices so that you and yours will be finely satiated no matter your taste. Our hog roast is of course the go to, but we also have a vast accompaniment of many brilliant other meat, vegan, veggie, and gluten free sides, mains, salads, canapes and more! We work flexible to your needs and budget to serve you a quality menu however you want.
So don't hang around, call Hog Roast West Kingsdown today!