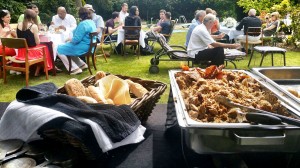 For traditionally made meat roasts that really exemplify a quality difference come to Hog roast Upchurch for your events throughout Upchurch and Kent. Hog Roast Upchurch is a fine meat caterer specialising in uniquely made hog roasts to capable of really livening up any event.
From weddings to parties, corporate functions, village celebrations, festivals and so on, Hog Roast Upchurch is here to provide our superb services to any type or size of event, and at any kind of budget as we work flexible to your costs without ever limiting you on quality. That's because for us our true joy is in just being able to provide a truly brilliant and seldom tried food experience to all of our customers throughout the country.
Our practices have been refined over the years to create a wonderful blend of modern flair with the genuine roasting practices of old. We use a genuine spit roaster to ensure maximum quality in our roast, as the spit roaster provides a level of brilliance not seen in your usual oven cooked roast. Our hog roast is an achievement of taste perfection and texture all thanks to the efforts of our excellent chefs and the way in which we approach cooking.
Our roasts use locally reared meats and premium ingredients from the best stocks and ranges around the country. With such fine ingredients our chefs have an even better platform to serve up fresh dishes of unbeatable quality – and what's more, though we buy at a premium we do not offload that cost onto you! It's premium eating without the premium price tag!
Quality Guaranteed in Upchurch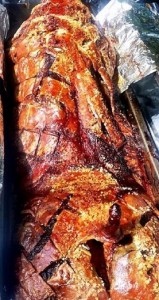 Our hog roast is a fan favourite that we will always recommend, but we also offer many other flexible options including vegan, vegetarian, and gluten-free dishes, sides, mains, salads, canapes and more. Our extensive buffet range and set course menus will always meet the highest standards already set by our famous hog roast, and every dish is assured to go down a treat. Our friendly team are well equipped with a knowledge of all things food so they can provide expert recommendations to fit your taste needs.
So don't stump for the regular old tired caterers this year – treat yourself to a new taste experience with Hog Roast Upchurch by calling today!