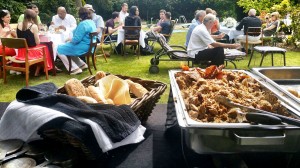 From starting off small-scale start-up business, the team at Hog Roast Teynham has dramatically expanded over the years and it's hard to believe how far we have come. Our part-time operation has now turned into a full-time business that travels around the UK to cater for all types of events.
We have an expansive team of chefs, waiting staff and events organisers who are on hand to ensure your event is pulled off with total professionalism and success. If you have any key requirements, our team will be happy to meet them – just let us know and we'll create a plan that matches your needs.
Over the years, our Hog Roast Teynham company has gone from strength to strength, but we haven't lost sight of what made is so successful to begin with – hearty, quality food. All of our ingredients are sourced from local farmers that have been recommended to us, while your dishes are cooked on-site in front of your very eyes so you can see the entire process taking place.
Quality food in Teynham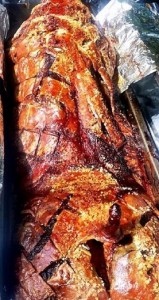 We have core values in place to ensure that every single one of our customers is satisfied -regardless of the event or the number of guests in attendance. We ensure we are on site 6 hours before your event begins to start cooking your hog roast to perfection. Our team have also undergone intense training to execute the very best cuisine and deliver exceptional customer service. We also offer an array of menu options to choose from; from our famous hog roast to lamb, beef, fish and chicken. However, we also cater for those on strict diets such as vegans, vegetarians and those that are gluten-free so that no-one leaves your event feeling hungry.
Get in touch with the Hog Roast Teynham team today and start planning your event with is today.