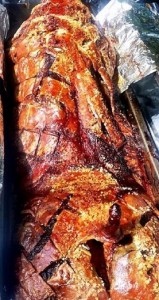 If you have been looking for the ideal catering option for your event, look no further than Hog Roast Sturry. We are a team of professional chefs, waiting staff and events organisers who are on hand to ensure your special occasion is a success. We cater for an array of events, including weddings, birthdays and christenings, however, we are happy to attend any type of event whether indoors or outdoors thanks to our portable and efficient equipment.
We understand that all your guests have their own preferences when it comes to food, as well as certain dietary requirements that need to be adhered to. With this in mind, we offer a wide range of dishes such as vegan, vegetarian and gluten-free, however, with a little bit of notice, we can create custom dishes to suit your specific needs. We'll put you in touch with your chef for the day to collaborate on a menu you'll be proud of.
Every Single Ingredient Chosen By You in Sturry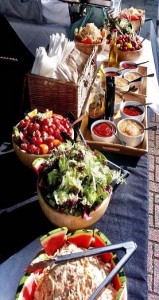 Quality is key – and we take pride in creating delicious dishes entirely from scratch using the finest local ingredients. We take no short cuts when it comes to the preparation of our food either, which is why we arrive at your venue 6 hours before the event starts to cook your hog roast to total perfection. All dishes will be immaculately presented and ready to be served at the exact time you request to ensure total satisfaction.
However, if you would like to try your hand at cooking your own hog roast, we'll provide you with your very own Hog Roast Sturry machine, cooking gas and even the tender hog itself.
If you'd like to find out more about Hog Roast Sturry, please don't hesitate to get in touch with us today.