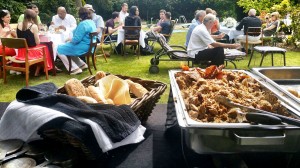 Come today to Hog Roast Snodland for the finest roast meat catering to events in all of Kent and Snodland. At Hog Roast Snodland we like to think of ourselves as specialists in a unique brand of roast dining, as we bring together antique traditions with modern flair and brilliance through our genuine hog roast.
Our name brand hog roast is so special precisely because of the way we approach our cooking with the use of a traditional spit roaster to ensure a thorough and perfect slow roast ahead of any other oven-cooked or regular roast you've ever tried. It's a style of dining that we find to be brilliant for lifting any occasion. With services available to cater to weddings, corporate functions, birthday's, dinner parties, community celebrations, festivals and more, Hog Roast Snodland are most assuredly the only event caterer to call!
At Hog Roast Snodland we have been proud to help play an integral part to so many wonderful community celebrations over the years, and with such a spirited township as Snodland's we are delighted to be able to continue in that local tradition. Local community is important to us which is why we ensure our sourcing efforts are from local stocks and quality vendors to get only the finest meats and ingredients. With such fine ingredients our chefs then prepare a fine roast fresh on the day of your event and cook over hours.
With the time, care, and precision of our team and the utility of the genuine spit roaster your hog roast comes to an unbelievable result of perfect roast texture and juicy meat full of bountiful flavouring. It is a real premium dish for all – but without the premium pricing!
Premium Dining, Affordable Costs in Snodland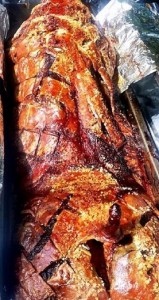 Hog Roast Snodland believe in flexibility, which is why we will work personally with you to refine the menu for your needs. We have a huge range of menu items, spanning from our speciality hog roast to other meats, vegan, vegetarian, and gluten-free picks of canapes, sides, salads, and more! With buffet and set menu dining options available, we work to your needs and budget without ever scrimping on quality. Don't worry about a hefty bill; just get excited instead for delicious dining!
Don't delay – call Hog Roast Snodland for your next event today.