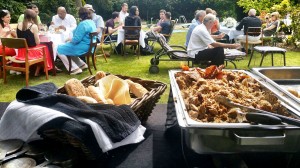 For the very best in food catering throughout Kent, Hog Roast Minster on Sea is proud to be able to deliver high quality catering services for your events. We provide for any occasion – corporate function, parties, weddings, community functions, we will bring you premium catering at an affordable cost. Our speciality marks us out from our competitors as we deliver a genuine hog roast experience of the finest proportions.
With a mixed blend of traditionality and modern roasting methods our hog roast is a prime addition to any event as it creates a spectacle both of sight and of taste! We use a proper spit roaster to freshly prepare and cook your very own whole hog roast to an absolute perfection of taste and texture. It takes just that extra bit of time and effort but let us assure that the results are all the more worth it. For us at Hog Roaster Minster on Sea, if you're going to do anything then it is worth doing absolutely right!
For your events in Minster, we have ensured a stock of the finest ingredients and locally sourced meats to really give our roast a good dose of proper British brilliance. With such fine meats our top team can get even more out of their expertise to deliver a magnificent variety of dishes all freshly prepared from your finished spit roast. Hog Roast Minster on Sea have delighted many a guest with our wonderful pulled pork rolls and full plate Sunday roasts. Little makes us happier than seeing a party of guests tucking in with delight to one of our meals!
Quality Assured in Minster on Sea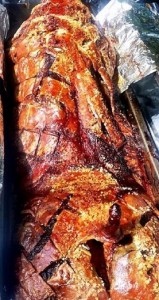 Hog Roast Minster on Sea believe in quality and flexibility all throughout our service.. With plenty of meat, vegetarian, vegan, and gluten-free options accompanying our speciality hog roast you and your guests are most assuredly spoiled for choice since every set-menu and buffet option comes at the same guaranteed high quality. Our team will always bring their knowledge and recommendations to bring a menu combination made personal to your event while sticking within your budget and needs.
So again, if you're looking for quality foods catered at an affordable price then give us at Hog Roast Minster on Sea a call today and start planning your next event!