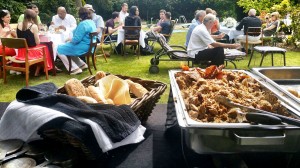 Regardless of the event you're planning on holding, there's a very high chance that you'll be in need of catering. After all, what's a good event without good food? Our Hog Roast Lenham team are here to help and provide you with a spectacular catering service you won't forget in a hurry. We have been working in this industry for over 10 years and know exactly what it takes to please both you and your guests.
Hog Roast Lenham guarantees that you will adore our exquisite spit roasts which have made our company well-known across the UK, but it's no problem if you'd rather try something a little different – we have  plenty of alternative options that have been cooked to the exact same quality as our classic hog roast. There may be some of your guests who have strict dietary requirements either for health or cultural reasons, so you'll be pleased to know that we haven't forgotten them.
We offer vegan, vegetarian and gluten-free dishes also, which are available upon request in the weeks leading up to your event. Choose to dine in our buffet feast or pick and customise one of our set-menus so that you get precisely the food you want the way you want it. Whatever you need, and at whatever budget we will happily work to your specifications.
Quality-sourced ingredients for our menu in Lenham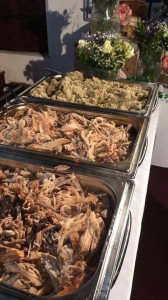 Hog Roast Lenham works with the finest quality meats available which have been sourced locally from recommended farmers. Our team put every single ounce of their skill and experience into the creating the perfect slow roast which starts the cooking process over 6 hours before our event begins for the best texture and taste. The result of our efforts is an exquisite pork roast that will leave your mouth-watering at the very sight and smell.
Want to know more? Get in touch with our Hog Roast Lenham team today.