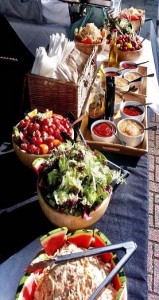 Quality catering services are hard to come by, but you can rely on Hog Roast Kingsdown to take all of your catering worries off your hands. We have spent over a decade in the industry and know what it takes to impress your guests with fine food and even better customer service. As well as our expert chefs, we also have a team of dedicated waiting staff that have been trained to treat your guests with the utmost respect and ensure all of their needs throughout the event are handled with professionalism.
We appreciate that some of your guests may have specific dietary requirements that need to be adhered to which is why we allow our Hog Roast Kingsdown menus to be customised. If there are any particular ingredients that need to be changed or adapted, simply let us know in the weeks before your event and we can agree on an alternative. On the other hand, we also serve dishes that are suited to certain diets including the likes of vegan, vegetarian and gluten-free. Our chefs will be happy to work with you to create a menu you're happy with – and we're sure your guests will be a fan too.
Quality catering for less in Kingsdown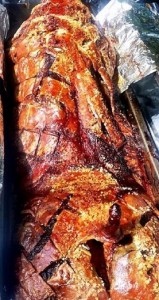 Although we believe our food can outdo any restaurant, we have a firm believe that no-one should have to pay over the odds for quality cuisine. Therefore, we're happy to work with any budget to deliver delicious food for a fraction of the price. The more guests you invite to your event, the lower the price per head will be, which makes our service highly economical.
If you'd like to find out more about our Hog Roast Kingsdown service, please feel free to get in touch today and a member of our team will be happy to talk through the wide variety of options with you.