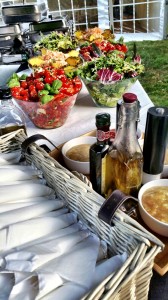 If you need a quality catering service at your next event, our Hog Roast Kennington team are here to help. We have been operating as a caterer and machine service for many years and have grown our reputation as one of the best Hog roast specialists in the UK. Simply let us know of your vision before your event and we'll be happy to come up with a solution that meets your exact requirements – from the initial planning of the event, through to the catering and waiting on your guests throughout the duration.
We offer two distinct services for our Hog Roast Kennington cuisine which are completely optional, dependent on the vibe you're going for within your event. For more formal events such as weddings or corporate functions, we offer a three-course sit-down meal complete with canapes and a drinks reception on request to give your guests a warm welcome. However, we also know how to keep things casual for more relaxed events such as family gatherings or garden parties, we can whip up a delicious buffet selection of finger foods to ensure everyone leaves with full tummies.
Customised hog roast cuisine in Kennington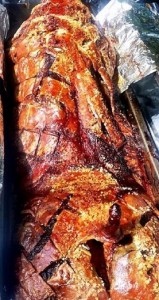 As well as our prized hog roast cuisine, we understand that not everyone will want to have the exact same meal which is why we allow our menus to be completely customized to suit both your needs and those of your guests. If there are any ingredients you're not too sure about and wish to swap for an alternative, we'll be happy to do so providing we have enough notice. We also serve vegan and vegetarian dishes from scratch for those who aren't meat-eaters.
Want to know more about Hog Roast Kennington? Feel free to get in touch with us today and we will talk through the different options with you.