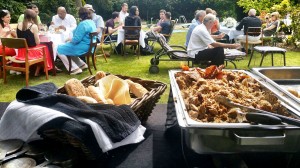 The British county of Kent is best known as the 'Garden of England' thanks to its abundance of fruit orchards and fresh produce, which is one of the reasons why our Hog Roast Kemsley dishes taste so delicious. As well as our first-class chefs who cook the spitting pig to perfection, we source local ingredients as sides and condiments to provide that extra flavour to your dishes mouth-wateringly tasty.
Watch the Hog Roast process take place in front of your very eyes in Kemsley
In the last few years, our Hog Roast Kemsley service has really taken off in the Kent region, despite the fact that this area has no shortage of fine dining restaurants. We pride ourselves on quality, therefore, you'll never be served a meal that isn't short of perfection. By roasting the meats whole, we retain a huge amount of moisture as the meat rotates and the juices give that succulent flavour with every mouthful. By preparing everything on site and in front of our clients, we ensure that people are involved in the roasting process from the very start, which makes even the cooking process an event in itself. By using and utilising the very best ingredients, we can roast our hogs to perfection – you certainly won't be disappointed.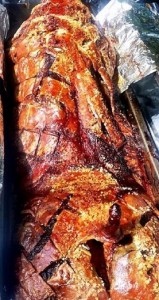 We also have a variety of menus to suit all of your guests, as we understand that Hog Roast won't be everyone's cup of tea. You'll have the choice of a range of menus to browse through, including options for guests who are vegan, vegetarian or gluten-free. Simply let us know what you'd like for your meal and we'll be happy to cater for you, providing we are given enough notice.
If you'd like to find out more about Hog Roast Kemsley, please get in touch today and a member of our team will discuss our services in more detail.