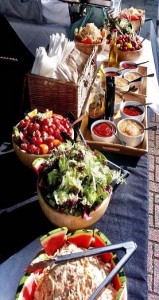 If you're on the lookout for a quality catering service in the Kent region, look no further than Capel la Ferne. We're proud to have acquired a loyal customer base who have praised our delicious food and keep coming back for more. We hope that after booking our Hog Roast Capel le Ferne services, we'll leave the same impression on you. After over twenty years in the catering industry, our chefs, waiting staff and events organisers never fail to impress with their dedication to delivering a quality service you won't forget in a hurry.
Traditional catering with a modern twist In Capel le Ferne
As an additional bonus to our desire to achieve first-class customer service, we're also extremely flexible to ensure we can meet your requirements and budget without having to worry about sacrificing quality. You'll be able to experience a traditional authentic Hog Roast Capel le Ferne experience in a venue of your choice with state-of-the-art machinery to achieve exquisite tastes and flavours you've never experienced before. Our chefs work tirelessly on the day of the event to prepare and cook your hog roast from scratch in front of your guests which is sure to become a real spectacle.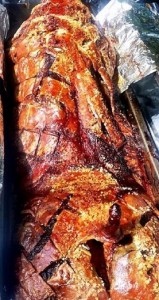 Our menus can be customized to suit your needs, so if you'd like to put your own spin on a classic hog roast dish, you have the freedom to do so. Simply let us know your ideas in advance and we'll be happy to source the ingredients you require from recommended local farmers to ensure your dishes are made to meet or high standards. Our expert chefs are also on hand to work with you to create tailored dishes to suit all of your guests including those with dietary requirements such as vegans, vegetarians and those who are gluten-free.
Want to know more about our Hog Roast Capel le Ferne services? Get in touch today.