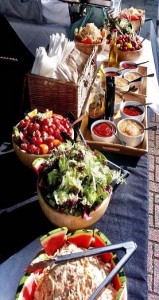 Hog roast Bobbing are caterers offering an exceptional eating experience that you won't forget in a hurry – and for all the right reasons. We aim to meet all budgets, as we are pleased to cater for both small and large groups and are happy to travel distances. However, you'll be pleased to know that our catering has been proven to be much cheaper than a number of other services out there, but this doesn't mean we ever sacrifice quality. We can offer you a whole spit-roasted pig at your event, which actually works out a lot cheaper as it can feed hundreds of guests and what's more, there will be no waste.
Hog Roast Bobbing has event solutions for all corporate functions, as well as solutions for your private party or wedding event. We put in a great deal of time and effort into getting to understand your needs in order to meet your event goals, so we're convinced you'll never be disappointed with the level of service and the food we provide.
Choose your own menu in Bobbing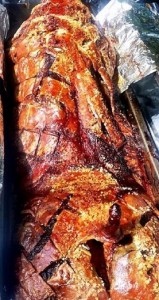 Your event is ultimately about you, so we encourage all of our customers to inject a touch of personality into the menu to wow your guests. This may mean changing a few ingredients or even the type of meat served – whether that be chicken, beef, fish or lamb – the choice really is yours. Let is know what you'd like in the weeks before your event date and we'll be happy to meet your requirements.
We can have an event quote back with you often on the same day, or the next working day at the very latest. Even if you're counting your options it's worth the effort of calling us so our event managers can tell you more about our unsurpassable hog roast Bobbing catering.