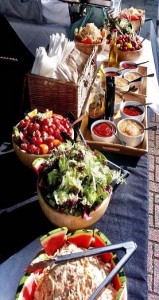 Supreme catering is essential when you're holding an event, so if you're on the lookout for quality food at a decent price, you'll be pleased to know that here at Hog Roast Blean, we're sure to fulfil your needs. With industry experience of over two decades, we know exactly what it takes to make your event a success. Our chefs have undergone extensive training to ensure your food is served to you at the very best quality – so you never have to worry about your guests being disappointed.
Whether you are new to hog roasts or you have tried one before, you will definitely be won over by our modern interpretation of this classic cooking method. We use state-of-the-art equipment manufactured by us to create a crispy and mouth-watering hog roast dinner you won't forget in a hurry.
High-quality cuisine in Blean
The Hog Roast Blean team have a unique selection of menus for all types of events, including wedding receptions, private parties and corporate dining. What's more, you also have the choice of how you'd prefer your hog roast to be served – you could decide on a laid-back buffet spread for guests to help themselves, or a more formal 3 course meals with table service. All of our food is made from scratch on-site and is comprised of the highest-quality locally sourced produce from recommended suppliers.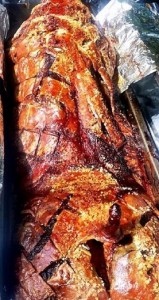 We understand that some of your guests will have specific dietary requirements, but this is not something to fret about, as we're happy to tailor our menus to suit those in attendance. If there are any particular ingredients you'd like to change, we'll be happy to do so for you, providing you give us notice before the event. We also cater for those who are vegan, vegetarian and gluten-free.
Find out more about our Hog Roast Blean services today by giving us a call!