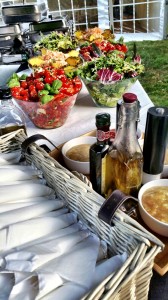 If you need to feed your guests at a party or corporate event – you've come to the right place. Here at Hog Roast Ayelsham, we've been operating as a hog roast catering service for many years and have become experts in our craft. Our machines have been perfectly constructed to achieve an exceptional taste from our hog roast dinners, while our chefs and waiting staff have undergone professional training to ensure you're receiving the very best customer service from the time of booking through to the end of your event.
Formal or casual catering in Aylesham
We offer two distinct services that is highly dependant on the vibe you're going for within your Hog Roast Aylesham event. You can choose from a three-course sit-down meal complete with canapes and a drink reception if requested. This will be most suited to wedding breakfasts or corporate occasions when hosting for customers and clients. On the other hand, we can keep things simple and laid back with our exceptional buffet spread that's complete with a vast array of delectable finger foods with plenty to go round if anyone wants seconds!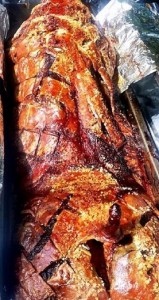 Although our hog roast is our most popular dish, we understand that it may not be everyone's favourite, which is why we offer a selection of other meat dishes as an alternative. Some guests may also have specific dietary requirements; therefore, we offer vegetarian, began and gluten-free options which are also available upon request. Let us know as soon as you can and we'll be happy to create a customised menu for every single one of your guests with minimal fuss and no stress.
Crafted on site by our talented chefs, the scent of hog roast cuisine will flood the room and sure to get mouths watering. You can get in touch today to find out more about out Hog Roast Aylelsham services.