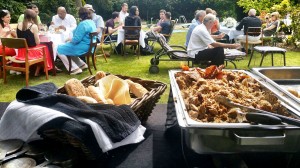 It's not often you might be presented with such a food experience that will reconceptualise the way you look at the common meat roast, but with Hog Roast Aylesford that is certainly the case as we provide a revolutionary hog roast and catered dining to your events in Aylesford and Kent this year.
The team here at Hog Roast Aylesford are specialists in meat, food, and, most of all, perfect slow-roasted pork dishes served to all manner of events, regardless of size or budget! Our services provide a unique dining experience of traditionally made roasts in a dazzling display of spectacled cooking through our genuine spit roaster.
With our slow-cooking spit roaster we take things back to the feastful days of yore – but now with an added modern brilliance! – with a premium roasting method that ensures results above and beyond any "regular" roast you've ever tasted. By freshly preparing and slow cooking throughout the day of your event our spit roaster creates a perfect crispiness around the skin of your pork, locking in every bit of fine spicing and flavouring, while retaining the juiciness and delicate texture of the perfectly cooked meat inside. It is exquisite dining for every occasion!
Hog Roast Aylesford lives to serve, and so we ensure a perfect flexibility to allow our services to fit any type of event or even budget. From weddings, anniversaries, festivals, corporate functions and more, and mid-range, low range or high range budgets Hog Roast Aylesford is bringing premium roast dining to all!
A Perfect Menu for Your Event in Aylesford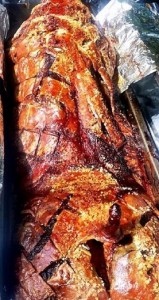 When it comes to event planning you do not want to be limited on choice. We are proud to offer a wide arrange of buffet and set menu choices so that you and yours will be finely satiated no matter your taste. Our hog roast is of course the go to, but we also offer plenty other meat options as well as catering for vegan, vegetarian, and gluten-free palates with a multitude of delicious dishes. With a knowledge of all things delicious tasting our team are ready to work with your event with expert recommendations to create a refined taste experience befitting of your occasion.
So don't hang around – bookings go fast so call Hog Roast Aylesford today!